The Best Portable and Pocket Sized Back to School Dab Rigs

Finding the best portable and back-to-school dab rigs, honey straws, and vape pens doesn't have to be a semester-long project —  Dip Devices has all your discreet dabbing needs covered.  
As the back-to-school season approaches, students are gearing up for a busy syllabus week, moving into dorms and apartments and meeting friends on campus. It is an exciting and stressful time for many students with all the activities associated with a new semester. Relaxing and relieving stress during this hectic time of year is essential. 
Increasingly, college students are opting for  cannabis to unwind instead of alcohol. For students who enjoy the benefits of cannabis, small vapes and dab pens are becoming increasingly popular.
Why Opt for Small and Discreet Dab Pens?
Small dab pens — also called honey straws, dab straws and vape pens — have the advantage of being both compact in size and efficient. You can slip a slim dab pen into your pocket or backpack for on-the-go consumption between classes.  High-quality, discrete dab pens are specifically designed to deliver  potent and flavorful vapor from your favorite concentrates without overly bulky batteries weighing you down. 
If you're on campus all day lugging around your bag, it's not practical to add any unnecessary weight to your pack if you don't have to!
Maximize Your Back-to-School Experience with Affordable Dab Pens
With the cost of room, board and tuition at all-time highs, full-time and part-time students often have at least one job to help pay bills and get through their college years. However, they rarely make the big bucks, so  low-cost dab devices like the Lunar Dab Pen are preferable to most. 
When selecting affordable dab pens that are perfect for your busy lifestyle, a range of sleek and budget-friendly choices are available. There's no need to sacrifice quality for a low-cost device. Strike a balance between performance and affordability.
Rip Sneaky Dabs Between Classes in Style with these Dab Pens 
Discreet dab pens like the EVRI are designed for low-profile use, making them an excellent choice for students. It's highly customizable, with attachments for  flower,  510-threaded vape cartridges, and a  honey straw feature, to name a few. For nicotine consumers, you can vape both e-juice and your favorite concentrates in this multi-use vape. It is an innovative option that is compact without compromising performance. With customization options ranging from about $50 to a Benjamin, this dab device is incredibly affordable,  discreet, and perfect for the back-to-school season.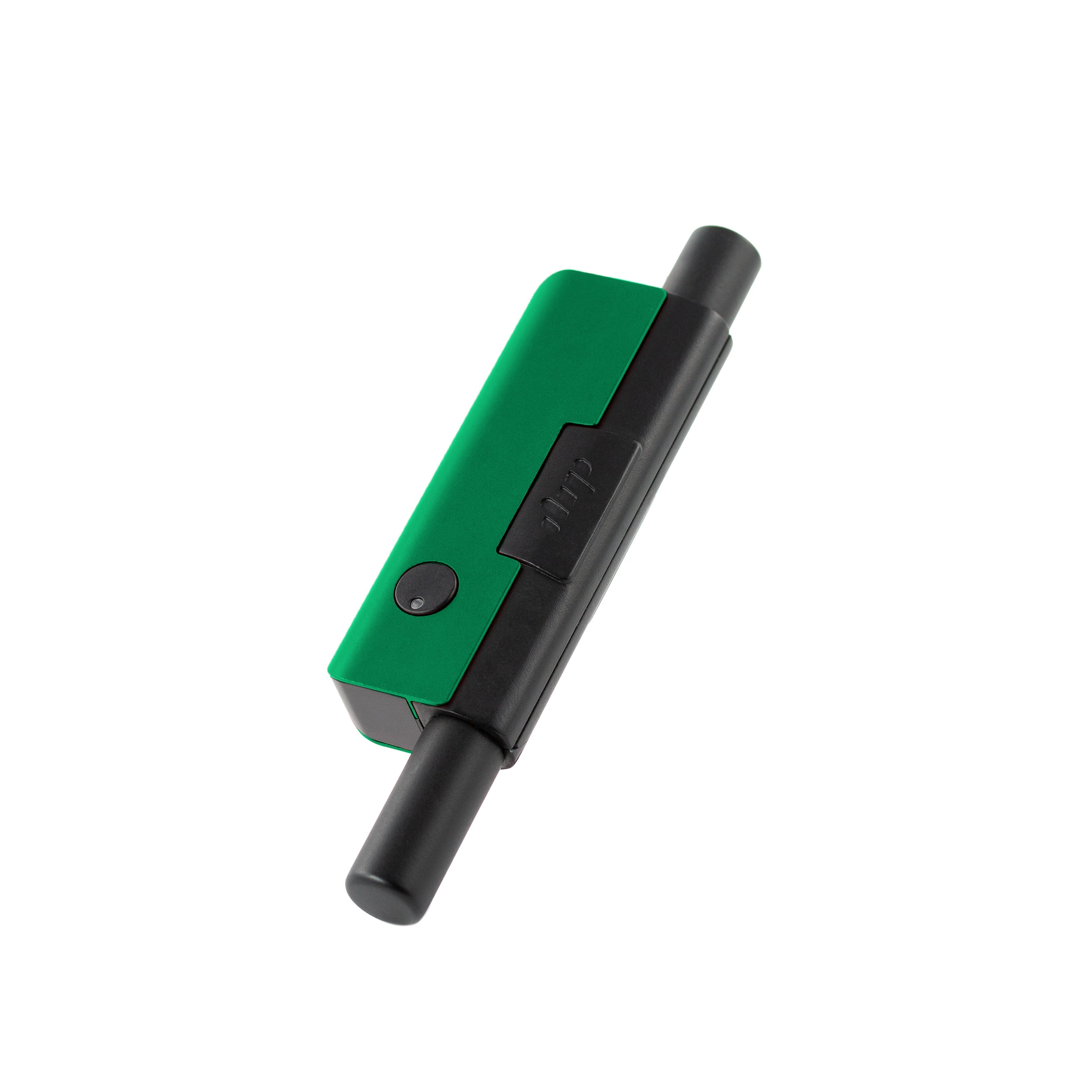 Small dab pens that offer subtle and unobtrusive vapor production are perfect for clandestine seshes between classes. Discrete dab pens are perfect for maintaining privacy while enjoying your favorite concentrates, and with less vapor, you're less likely to draw unwanted attention from passers-by.  The Little Dipper is the perfect discreet dab pen and straw and starts at just $30, with part of the sale donated to various charities based on the color chosen. The  beloved Little Dipper dab straw delivers quality performance without being too pricey. It's an excellent investment that will last you all four years and beyond.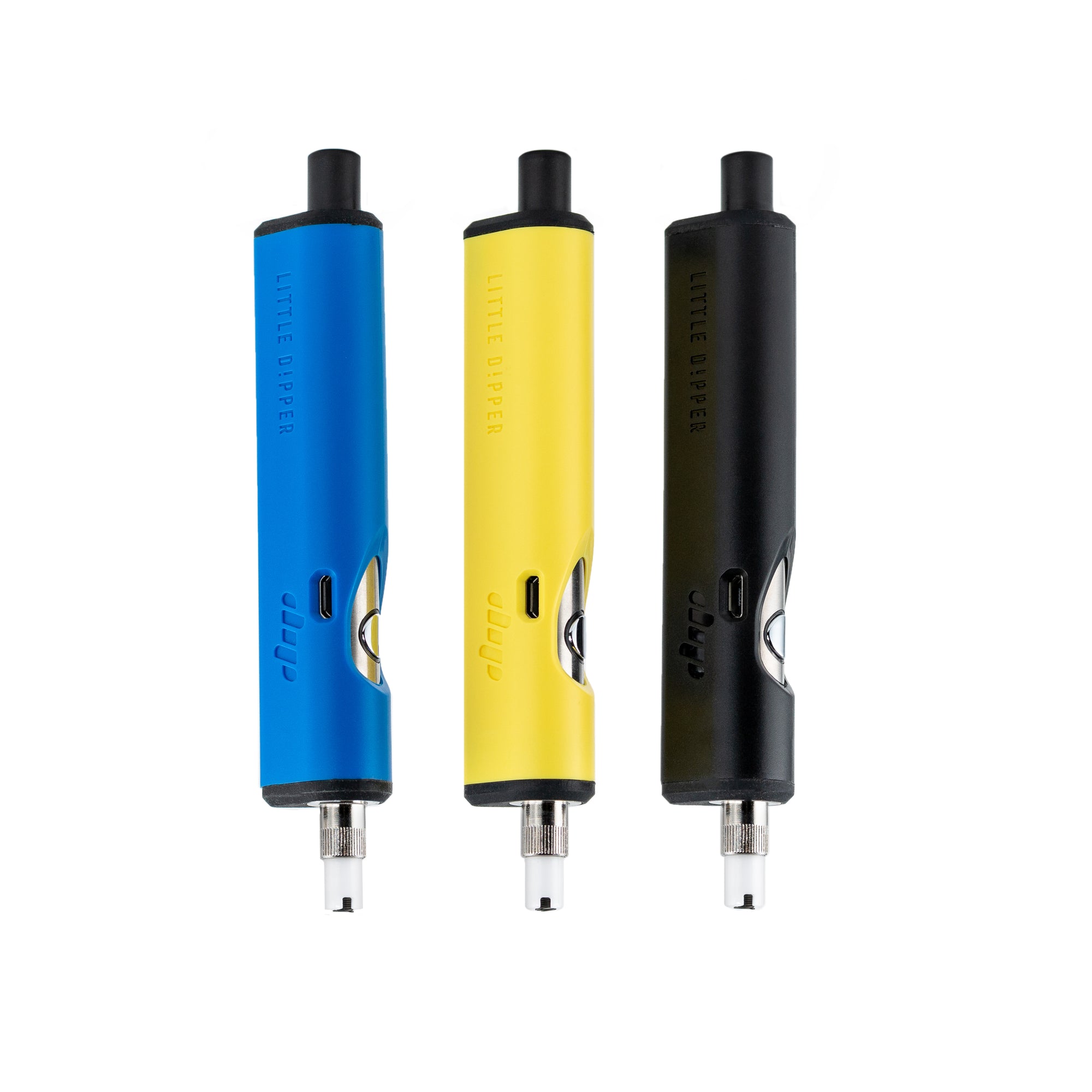 5 Considerations When Choosing Stealthy Dab Devices for Campus
When selecting a small dab pen for your back-to-school season, consider the following features to ensure you're making the right choice:
Size and Portability

: Opt for compact devices easily carried in your pocket or bag for discreet use between classes

Battery Life

: A longer battery life ensures a functioning device during busy days

Temperature Control

: Devices with adjustable temperature settings allow you to customize your dabbing experience based on your preferences. 

Glass and Quartz Crystal Quality

: Look for devices with high-quality glass and  

quartz crystal vape pen attachments

to ensure smooth vapor production and enhanced flavor.

Affordability

: As a student, cost matters. Choose a device that offers value for your money without compromising performance.

Flexibility:

Get you a vape pen that can do it all, like the EVRI. This  

impressive dab pen

can be fitted to bongs and used for flower or concentrate, to name but a few uses.
Dabbing at School on Portable Pocket-Sized Dab Rigs
Small dab pens offer a discreet and efficient way to enjoy your favorite cannabis concentrates during this busy time of year. You can elevate your dabbing experience without breaking the bank. As you embark on your back-to-school journey, remember to consume responsibly and always be mindful of your surroundings, respecting fellow college-goers and campus rules. 
Fly under the radar with the help of Dip's  affordable, sleek, discreet dab rigs this academic year by shopping here.